FEB 2020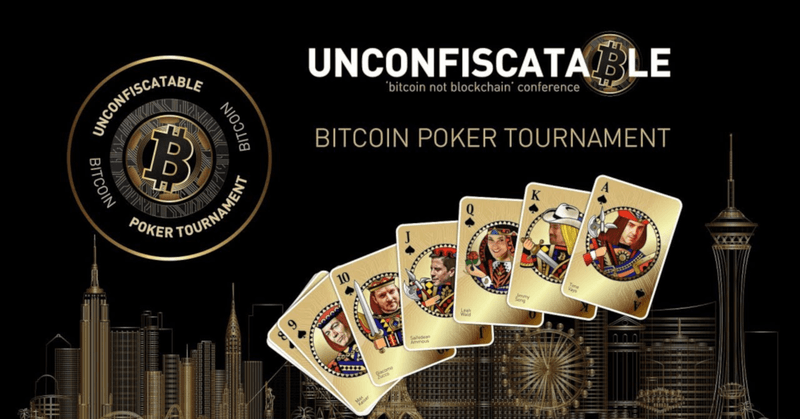 Unconfiscatable 2020 Feb 20, 2020 – Feb 23, 2020 • Las Vegas, United StatesThe Unconfiscatable Conference will be a Bitcoin event you don't want to miss. We are bringing you high profile speakers from the world of Bitcoin to discuss the technology with emphasis on both scalability and privacy. There will be absolutely no product …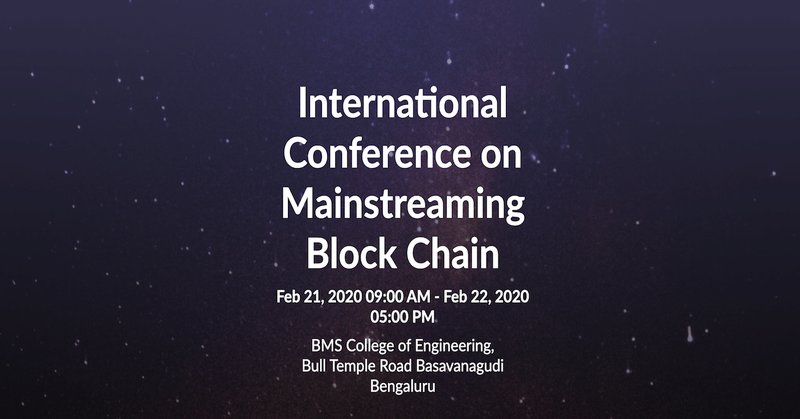 International Conference on Mainstreaming Block Chain Feb 21, 2020 – Feb 22, 2020•Bengaluru, IndiaBlockchain technology is being hailed as one of the most revolutionary and disruptive technological advances of today. It has changed our perception of what constitutes data, its storage and transfer of value. However, what makes the blockchain truly …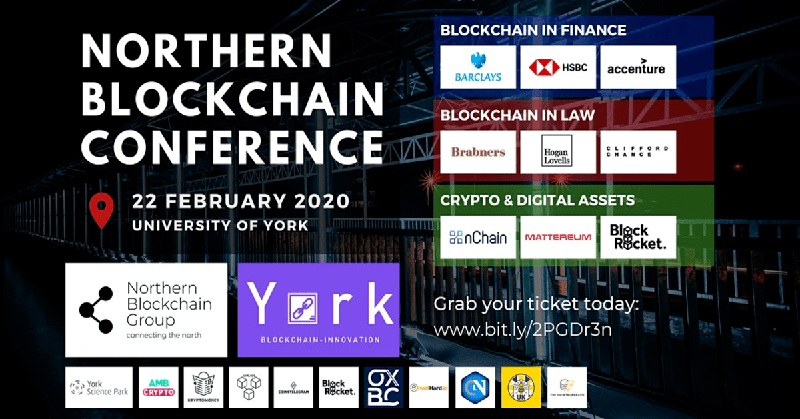 Northern Blockchain Conference Feb 22, 2020 – Feb 22, 2020•York, United KingdomThe Northern Blockchain Conference 2020 is set to be the largest Blockchain conference to take place in the North of the UK. The conference is being held in the Spring Lane Building at the University of York on Saturday 22nd February. Featuring over 20 …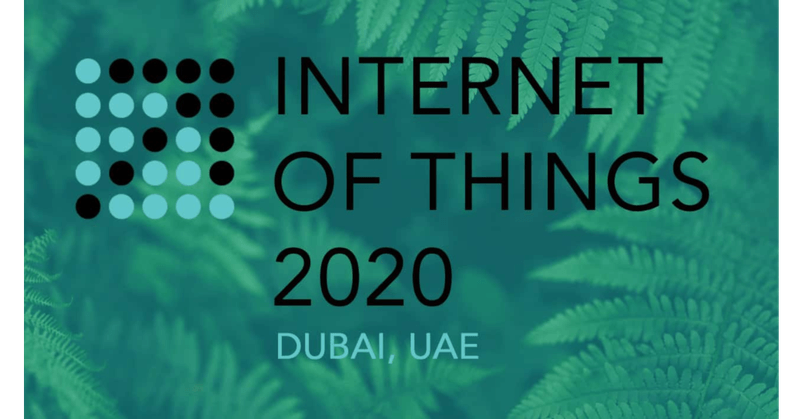 Internet of Things 2020 Feb 24, 2020 – Feb 24, 2020 • Dubai, United Arab EmiratesIf you want to create sustained performance advantage and transform your business, this is your conference. The DNA of an organization in the digital age needs an organizational transformation as much as a technology shift. Gain insights and in-depth …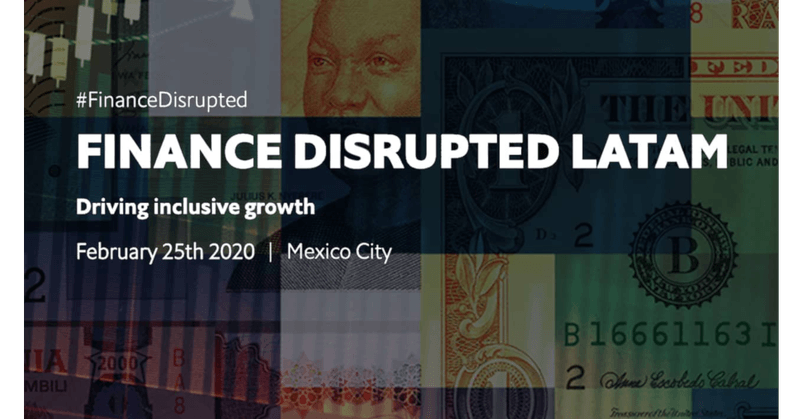 Finance Disrupted Latam Feb 25, 2020 – Feb 25, 2020 • Mexico City, MexicoIn Latin America, where according to the World Bank, only 51% of adults have a bank account, the impact of this disruption can be revolutionary. The opportunity to give millions of people and SMEs better access to short and long-term financing would close …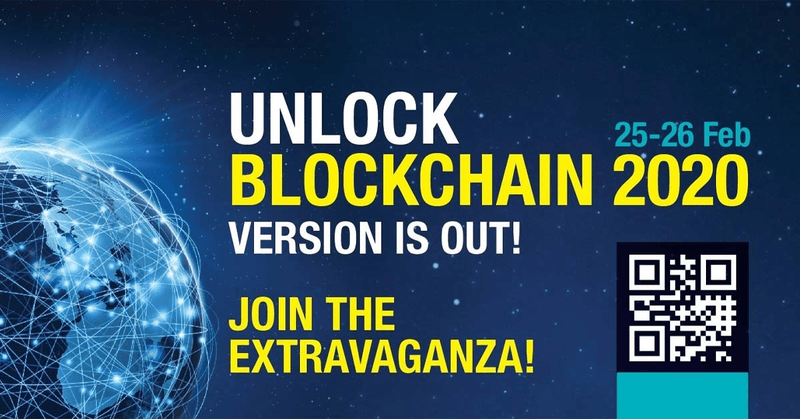 Unlock 2020 Feb 25, 2020 – Feb 26, 2020 • Dubai, UAEUNLOCK Blockchain 2020 Forum will be held in Abu Dhabi – UAE on February 25th-26th. Our 2020 forum will be our third series of UNLOCK and hopefully the biggest yet. UNLOCK has been an integral part of the blockchain ecosystem in the region as it sheds …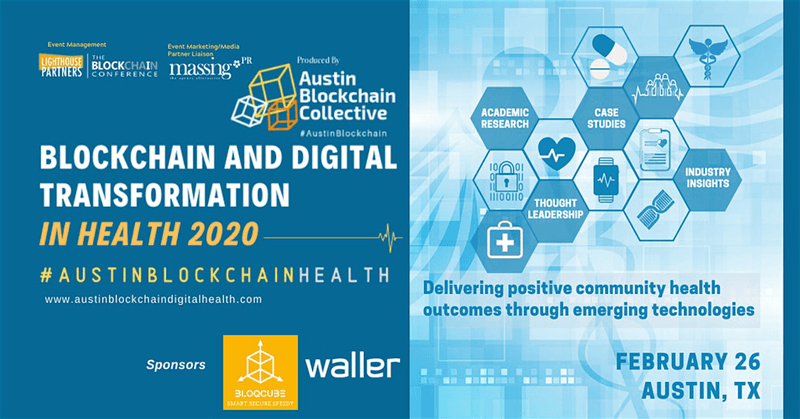 Blockchain and Digital Transformation in Health 2020 Feb 26, 2020 – Feb 26, 2020•Texas, United States​The Blockchain and Digital Transformation in Health 2020 symposium features an educational program curated jointly by the Austin Blockchain Collective and Dell Medical School. Uniquely, it will provide a blend of academic and industry insights into the …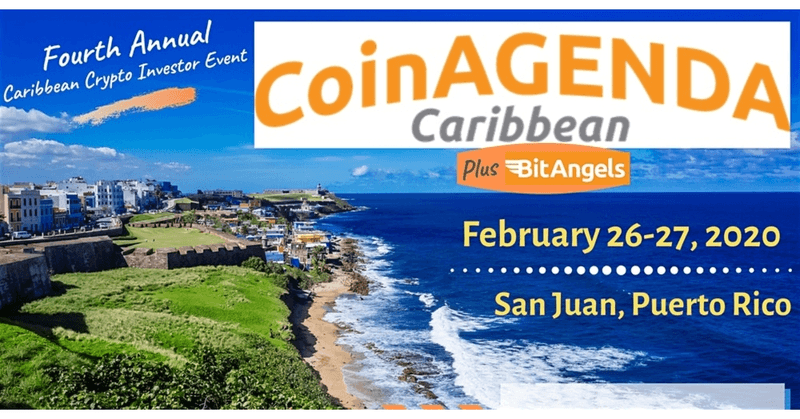 CoinAgenda Caribbean 2020 Feb 26, 2020 – Feb 27, 2020 • San Juan, Puerto RicoNow in its seventh year, CoinAgenda is the leading global conference series connecting professional investors, traders, family offices and digital currency funds with top entrepreneurs in the blockchain and cryptocurrency sector. CoinAgenda is a premier …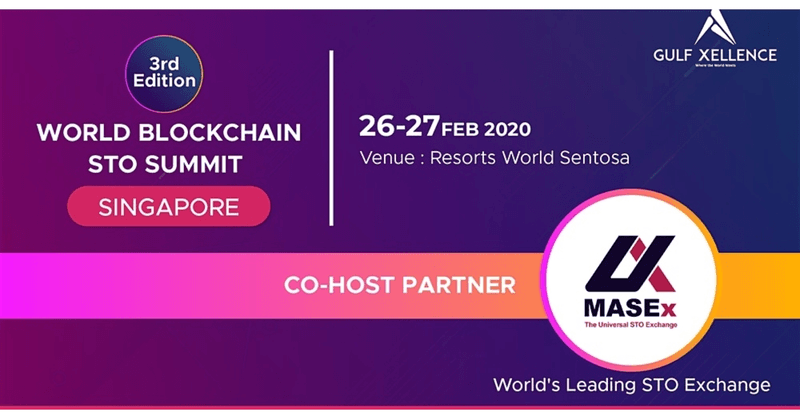 World Blockchain STO Summit Singapore Feb 26, 2020 – Feb 27, 2020 • Singapore3rd Edition World Blockchain STO Summit will be one of the most important summits in Asia, dedicated to innovative technologies, bringing together the biggest names, and the brightest minds who are actively shaping the industry. World Blockchain STO …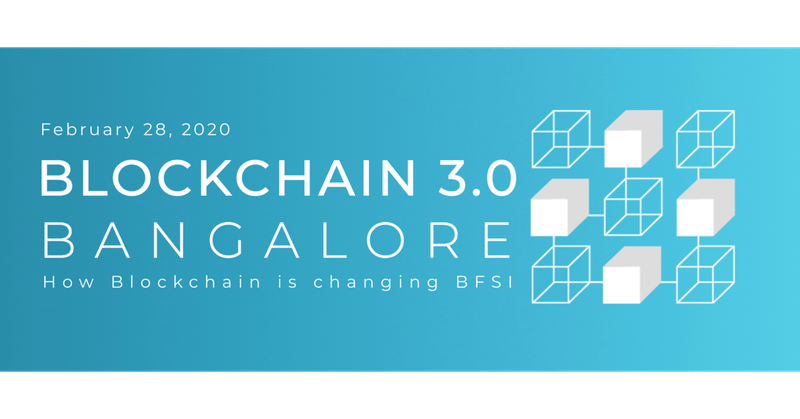 Blockchain 3.0 Bangalore Feb 28, 2020 – Feb 28, 2020 • Bangalore, IndiaThe conference aims to provide clarity around the hype and reality surrounding blockchain to understand the true value of blockchains and how it aims to revolutionize the financial sectors. Blockchain 3.0 will bring together the top innovators and …
MAR 2020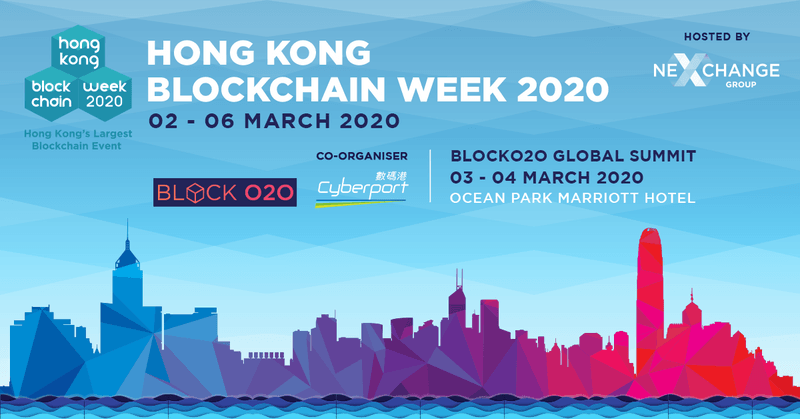 Hong Kong Blockchain Week 2020 Mar 02, 2020 – Mar 06, 2020 • Hong Kong, ChinaHong Kong Blockchain Week delivers specialist content and expert discussions directly from industry leaders who are building the future of blockchain technology and digital assets. Professionals from all parts of the ecosystem, including investors, …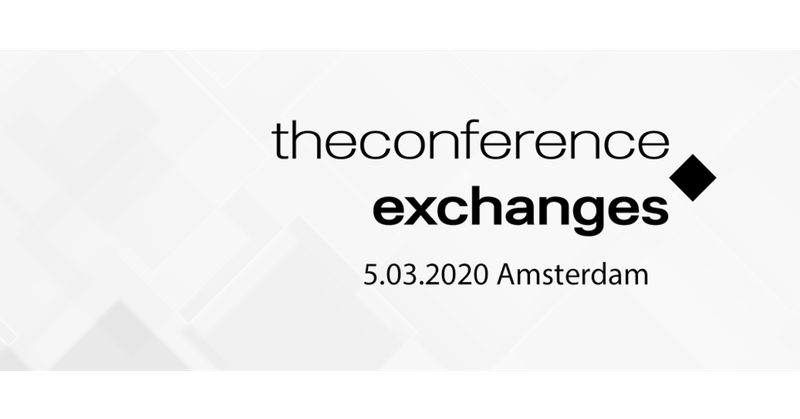 The Conference Exchanges Mar 05, 2020 – Mar 05, 2020 • Amsterdam, NetherlandsMaking cryptomarket trading rules clear and fair.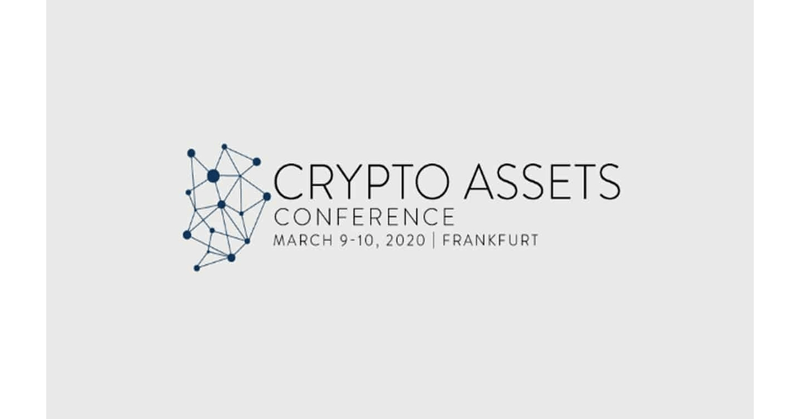 Crypto Assets Conference 2020 Mar 09, 2020 – Mar 10, 2020 • Frankfurt, GermanySince the first CAC nearly 2 years ago both the environment of and their key players of crypto assets have developed. Together with executives, founders, investors and political representatives these relevant changes as well as new areas will be discussed …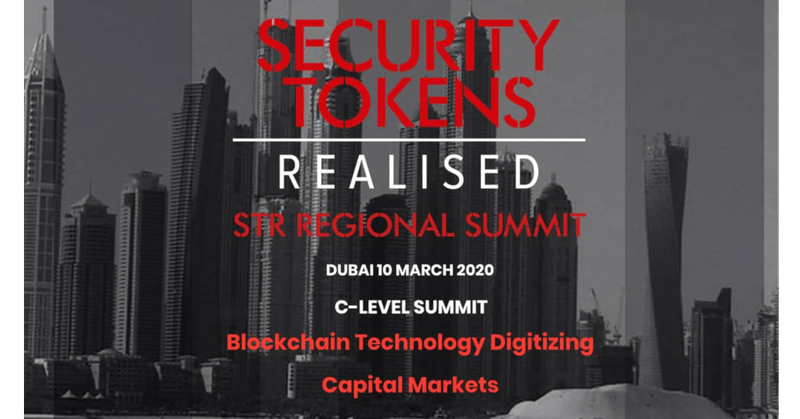 Security Tokens Realised – Dubai C-Level Summit Mar 10, 2020 – Mar 10, 2020 • Dubai, United Arab EmiratesThe audience focus for these C-Level Summits are attendees from traditional securities markets – investment bankers, institutional investors, asset managers, fund managers, broker-dealers and family offices, who are looking to learn about the latest …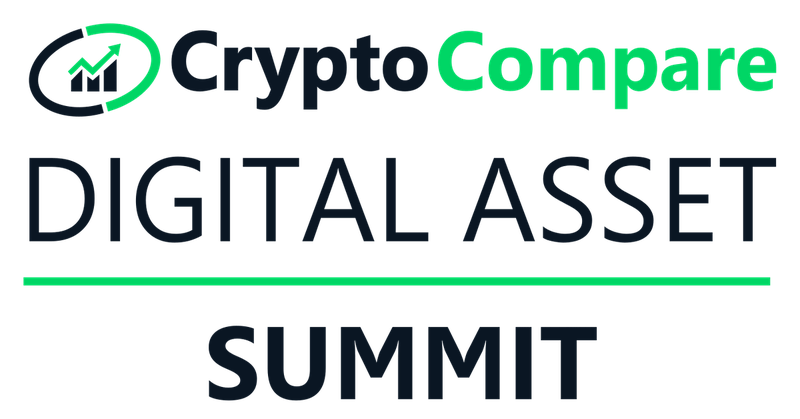 Crypto Compare Digital Asset Summit Mar 10, 2020 – Mar 10, 2020 • London, United KingdomCryptoCompare Digital Asset Summit is one of the most anticipated events in Europe, bringing together institutional, retail, regulatory and tech experts to discuss and exchange views on current challenges and developments in the digital asset industry.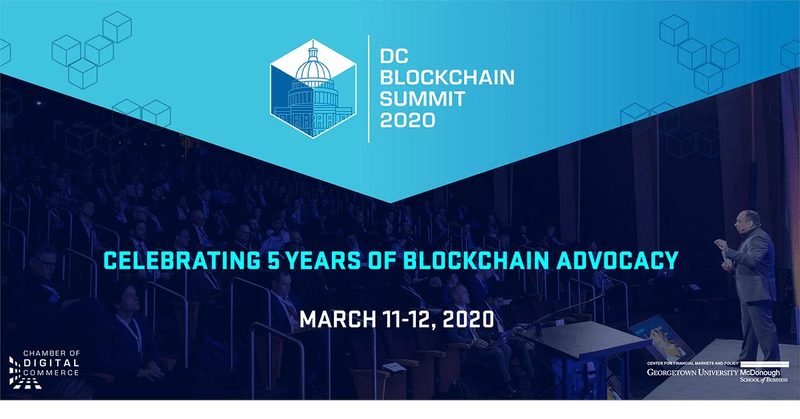 DC Blockchain Summit 2020 Mar 11, 2020 – Mar 12, 2020 • Washington, DC, USACelebrate 5 Years of Blockchain Advocacy with the Chamber of Digital Commerce at DC Blockchain Summit 2020! Held in partnership with Georgetown University's Center for Financial Markets and Policy, DC Blockchain Summit 2020 will feature discussions with …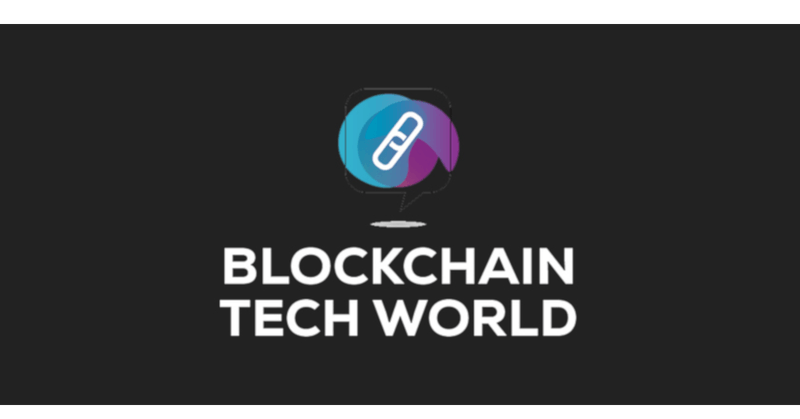 Blockchain Tech World Mar 11, 2020 – Mar 12, 2020 • Excel, LondonBlockchain Technology World is a new major event dedicated to fast-forwarding the adoption of blockchain and distributed ledger technology across businesses of all sizes and in all industries – the core focus of Blockchain Technology World is the …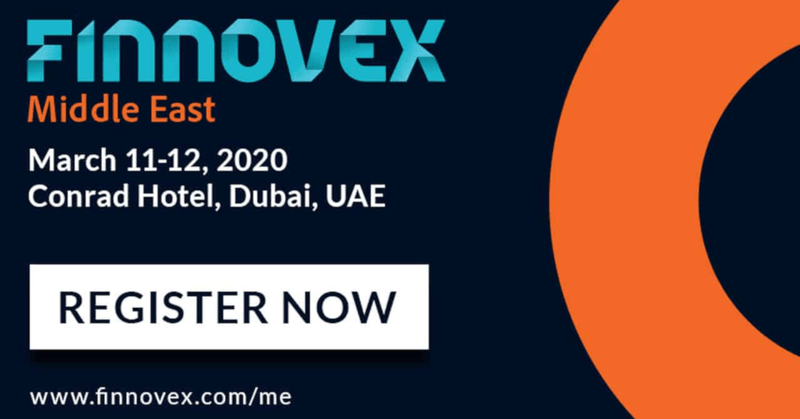 Finnovex Middle East 2020 Mar 11, 2020 – Mar 12, 2020 • Dubai, United Arab EmiratesBanking on the success of the 2019 Edition which brought together top professionals and C-level executives from the financial services industry to examine how technology is changing the delivery of banking and financial services, Exibex is proud to …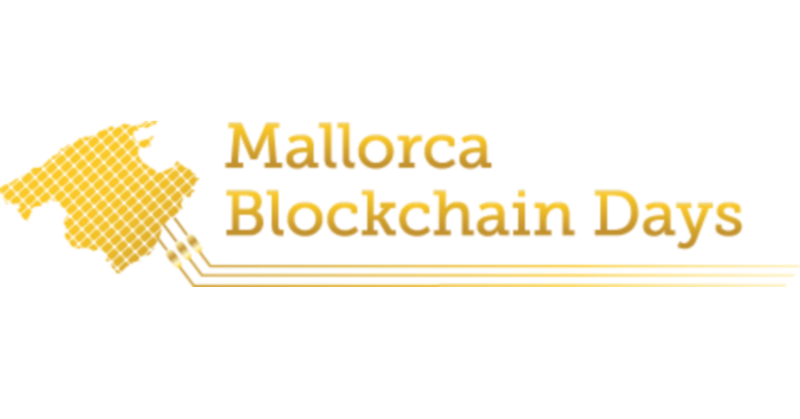 Mallorca Blockchain Days 2020 Mar 20, 2020 – Mar 22, 2020 • Mallorca, SpainAre you obsessed with bitcoin and liberty? We are, too.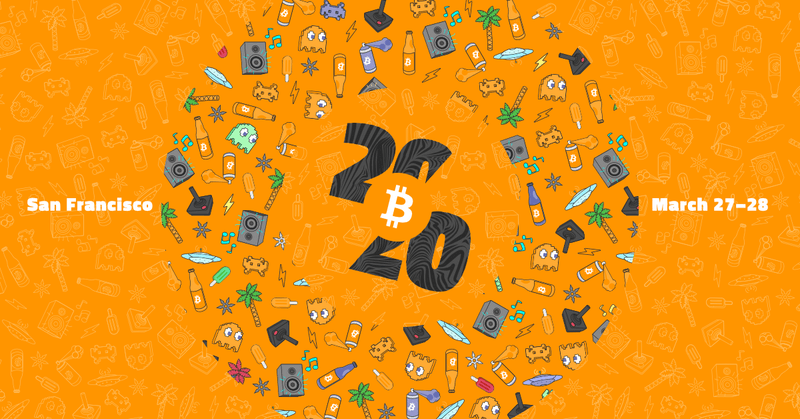 Bitcoin 2020 Mar 27, 2020 – Mar 28, 2020 • San Francisco, USABitcoin 2020 is coming back to San Francisco, this time with more attendees, more fun and more Bitcoin. Don't miss your chance to join us! #ItsHalvening! We are at the precipice of yet another cycle of hype and growth. The stakes will be raised, the …
Paris Blockchain Week Summit 2020 Mar 31, 2020 – Apr 01, 2020 • Paris, FranceParis Blockchain Week Summit brought together 1,700+ entrepreneurs, investors and medias from all over the world to talk about blockchain and cryptocurrency in order to make France the first G20 country to create a business-friendly environment for our …
APR 2020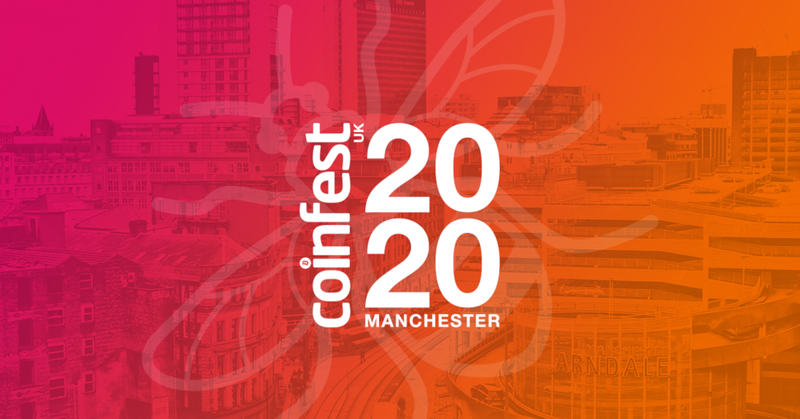 CoinFestUK Apr 03, 2020 – Apr 05, 2020 • Manchester, UKWe put all our effort into creating CoinFest but the event really takes shapes from the amazing support we have from sponsors, the community and donations. Our event has attracted visitors from all over the world (20+ countries over the years), it …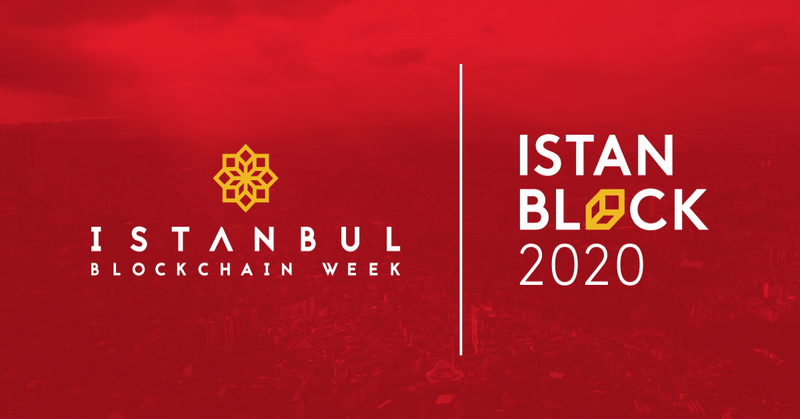 Istanbul Blockchain Week 2020 Apr 06, 2020 – Apr 10, 2020 • Instanbul, TurkeyIstanBlock is the standout event of Turkey's most anticipated and largest blockchain gathering: Istanbul Blockchain Week. Culminating at the end of a week's worth of incredible side attractions, exhibitors and speakers from the world of blockchain and …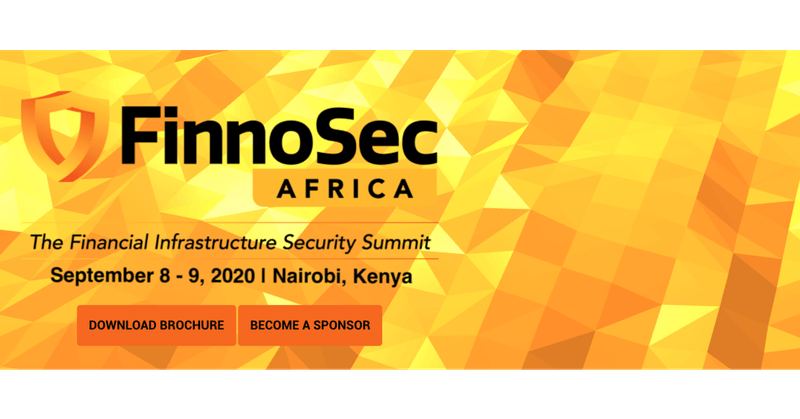 FinnoSec Africa 2020Apr 21, 2020 – Apr 22, 2020 • Nairobi, KenyaAfrica currently is home to some of the quickest growing economies in the world and the entire continent is set for a vast economic transformation. Cybersecurity is in an exceptional position as a key driver for digital transformation, and a leading value …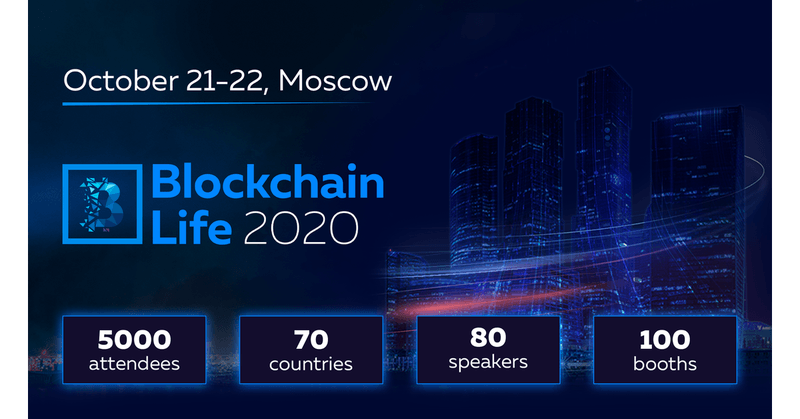 Blockchain Life 2020Apr 22, 2020 – Apr 23, 2020 • Moscow, RussiaBlockchain Life 2020 in Moscow is the international forum on Blockchain, Cryptocurrency, and Mining. It is the largest industry event in the world, annually gathering more than 5000 participants from 70 countries. Among the participants: top management of …
MAY 2020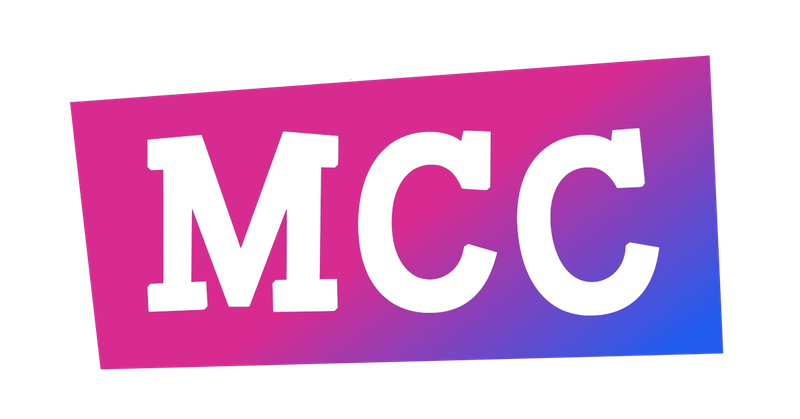 Magical Crypto Conference 2020 May 09, 2020 – May 10, 2020 • New York, United States#MCC2020 is back and will go beyond expectations to materialize a 'world with no borders'. We will have speakers who are leaders in the industry, the best topics, and the capacity to reap the most value. Whether it's personal or on a macro level, anyone …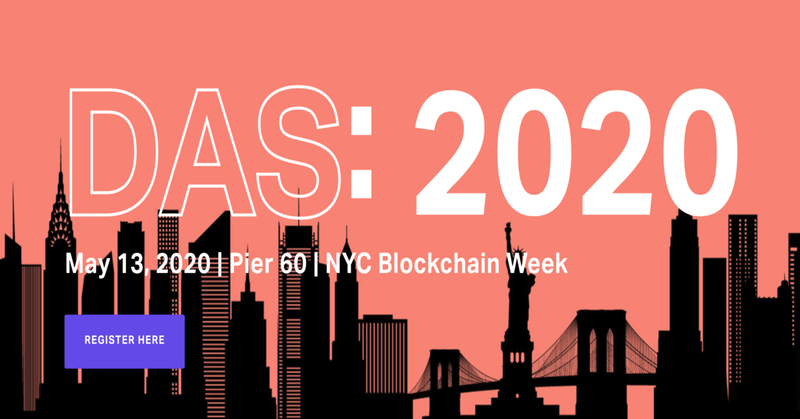 Digital Asset Summit 2020 May 13, 2020 – May 13, 2020 • New York City, New YorkHosted during the heart of New York Blockchain Week, the Digital Asset Summit is a conference that helps bridge the gap between the legacy financial system and the nascent world of digital assets. DAS 2020 is different from other NYC Blockchain Week …
JUN 2020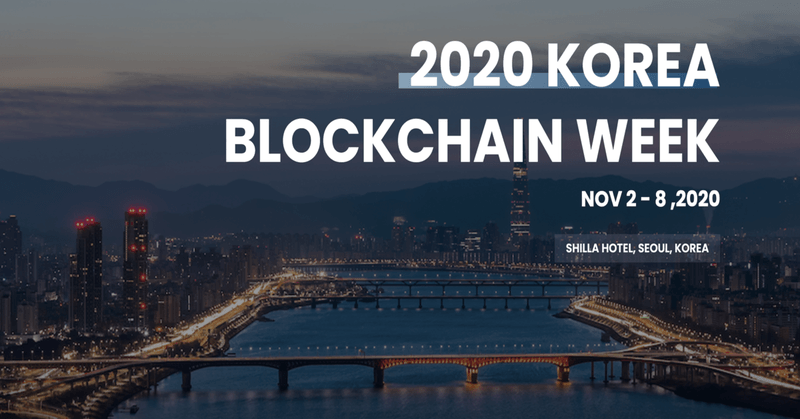 Korea Blockchain Week 2020 Jun 15, 2020 – Jun 21, 2020 • Seoul, KoreaThe highly-anticipated Korea Blockchain Week hosted by FactBlock is set to return in 2020 (KBW2020). KBW is the premier global blockchain event held in Asia, where attendees have an opportunity to expand their knowledge about the future direction of …
JUL 2020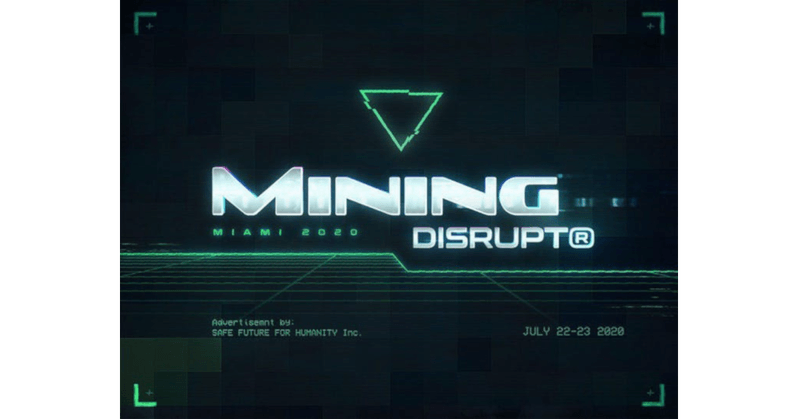 Mining Disrupt 2020 Jul 22, 2020 – Jul 23, 2020 • Miami, USA MINING DISRUPT organizes the premier digital asset event in the US on July 21-23, 2020 in Miami, Florida, where we explore the mining and disruptive blockchain economy in-depth. We are shining a light on the global developments of this new asset class, …
OCT 2020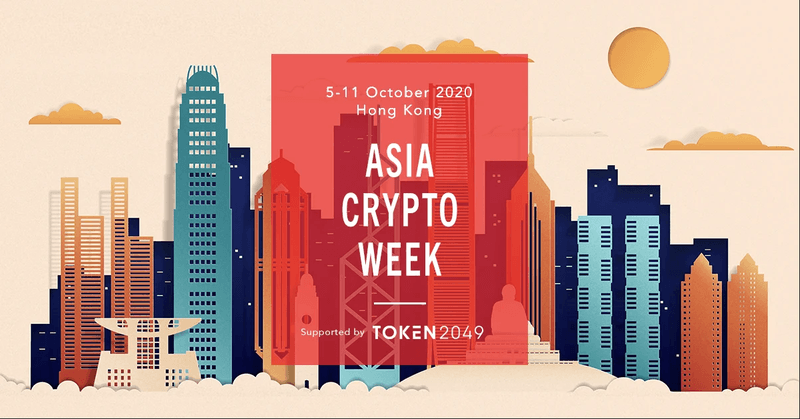 Asia Crypto Week 2020 Oct 05, 2020 – Oct 11, 2020 • Hong KongAsia Crypto Week is a week of various independently organized educational and developer-focused events that aim to nurture mass adoption by providing first-hand information about the industry. Blockchain enthusiasts and industry veterans will come to Hong …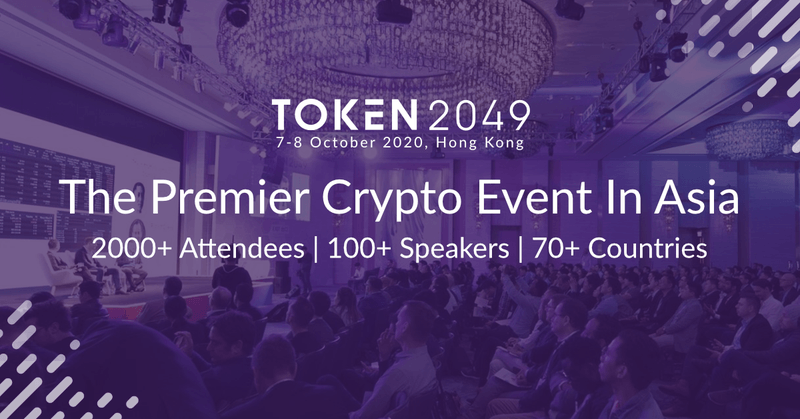 TOKEN2049 Oct 07, 2020 – Oct 08, 2020 • Hong Kong Hosted annually in Hong Kong, TOKEN2049 brings together over 2,000+ attendees from over 70+ countries with a unique speaker lineup and broad media coverage. Meet the pioneers, the early believers, highly influential and established opinion leaders. …